Our experienced team has been delivering intelligent airport consultancy including capacity planning solutions for many years. Our reputation for creating and delivering cost effective, efficient capacity planning is worldwide.
Our core capability is dealing with clients and stakeholders, large and small, realising a problem and providing effective, risk-aware solutions.
Our Experience
AiQ have worked in the busiest and most space restricted airports, such as Heathrow, to local pop up airports like Cape Verde, often within tight time limits.
We have expert knowledge of operational systems, stakeholders and implementation, and benefit from our own unique 2½D modeling software, Transvision AiR™. Recognising problems and improving performance, we work within airfield, apron, terminal and airport operations focusing on airport simulation, analysis, optimisation, scheduling and master planning. Issues concerning passenger flow, baggage handling systems, check baggage screening, ground handling operations, scheduling, and much more have been solved by us in many international airports.
The type and complexity of the airport or project doesn't faze us. We thrive on finding the best capacity solution for Hub, Regional, Low Cost and Pop Up airports.
Proud Members of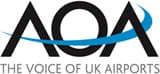 We believe AiQ Consulting is the right solution:
Our agile consultancy service provides swift responses to project demands
We improve efficiencies and reduce costs for clients
We are practical airport operational experts
We are skilled consultants with the ability to engage with complex requirements and stakeholders
Our capacity designs are innovative with the passenger at the heart of our service
Transvision AiR™ demonstrates clarity on airport capacity designs, enabling efficient decision making
And, most importantly, – we are trusted