What our clients say

" AiQ is an integral part of the HAL team working collaboratively to solve challenging project requirements. With their holistic approach and excellent stakeholder management skills, AiQ's involvement as a trusted partner helps ensure a successful outcome, time and time again."
Darren Colderwood – Baggage Development Director, Heathrow Airport Limited
---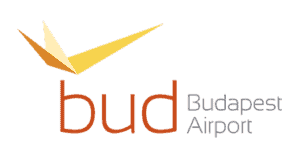 "AiQ Consulting continues to do a great job, working with authenticity and professionalism as always, with the entire Budapest Airport team. Their continued support throughout the transition has supported the airport to grow, ensured stability of BHS operations and enabled to meet new challenges, and we look forward to working with them through the next phase for operational projects."
Huszka Péter – Chief Operating Officer, Budapest Airport 
---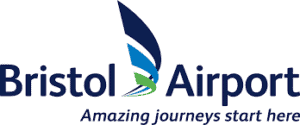 "To support our ambitious expansion plans, we instructed NATS and AiQ Consulting to assess the current and future capacity of the whole Bristol Airport operation, focusing on the experience from our passengers' perspective. The result was an independent report that helped to validate our investment plans and identified some immediate opportunities for us to improve, and ensuring the safe and efficient growth of the operation.
"Thanks to the report we are satisfied that the airport's growth targets are on track and are equipped to work on the areas that really need it. Working with an experienced third party has enabled us to affirm our future investment decisions. The collaboration between NATS and AIQ Consulting provided us with a integrated airside and landside view of our airport, highlighting the strong connections between the different areas of airport operations."
"We are delighted with the work NATS and AiQ have undertaken and look forward to working with them on more projects in the future."
Andrew Goodenough – Development Director, Bristol Airport 
---
" The AiQ team have supported a number of aviation projects I have been involved with over the years. They make it their business to understand operational challenges and project priorities in order to come up with solutions that work for all. It's been great to work with nice people that really care. "
Simon Newland – Project Director at Network Rail
(Previously Delivery Leader at Heathrow Airport)
---

" AiQ conducted a full operational capacity assessment study of Leeds Bradford International Airport covering Kerbside, Terminal, Airfield and Baggage Operations. This included analysis and recommendations to optimize the current operations and providing an enhanced passenger experience whilst maximizing resource utilisation.
We found the AiQ simulation an accurate predictor and helped ensured we had an action plan in place. The recommendations AiQ provided, enabled us to better plan and manage our peak operations through the implementation of the correct technology and process.
We have been delighted with the work AiQ have undertaken and look forward to engaging with them to look at future capacity planning over the coming months. "
Simon Whitby – Operations Director, Leeds Bradford Airport
---

" A very professional and flexible company to work with. AiQ have always strived to go above and beyond expectations and deliver work efficiently, their understanding of planning and operations gives a high level of confidence to myself and the teams I work with."
Dean Wyeth – Infrastructure Manager, Heathrow Airport Limited
---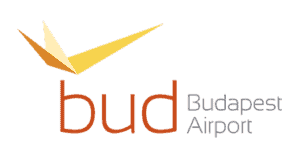 "Without the insight and professionalism of the AiQ Consulting team led by Nomaan Ashgar and the capacity models provided, we would have been unable to identify the root causes of issues and how they could be overcome. Clearly defined procedures with SOPs and Process Maps of each process have led to a much more efficient and effective baggage system." Head of Baggage, Budapest Airport 
Huszka Péter – Chief Operating Officer,
---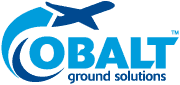 " AiQ's expertise in capacity and baggage planning assisted Cobalt to ensure a smooth & successful co-location programme for Delta & Virgin at London Heathrow Terminal 3. "
Andy Stewart – Ramp and Baggage Manager, Cobalt Ground Solutions Ltd
---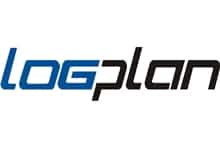 " AiQ successfully met the challenge of assessing passenger check-in & baggage make-up demand for multiple airline move scenarios across a multi-terminal airport. "
Chris Owens – UK Head of Operations, LogPlan
---

" With the largest stakeholder integration exercise ever undertaken by Heathrow Airport, incorporating high levels of passenger and baggage demands, AiQ's capacity, demand and logistics planning expertise enabled Heathrow to successfully fulfil our role as Host Airport for the London 2012 Olympic and Paralympic Games. "
Luke Burton – Head of Baggage Operations, Heathrow Airport Limited
---
"I have worked with AiQ over many years and have always found them a great company to work with, a company that really knows what their service offer is and always delivers consistently against the brief."
Sally Jenner – Consultant, Alchemmy Management Consultancy
(Previously Business Change Lead at Heathrow Airport)
---

" AiQ's ability to accurately define resourcing needs for both people and equipment is exceptional.  It helped us save money and protected terminal operations during complex construction mitigation. "
Grant Thompson – Managing Director, Aviation Business Continuity
---

" The practical capacity solutions provided by the AiQ team enabled us to successfully implement new terminal developments and gain agreement from our key stakeholder. "
Simon James – IFS Coordinator, PMO, Development, Heathrow Airport Limited
---

" Our partnership with Adrian and his team is invaluable.  Their expert knowledge in airports and baggage solutions has had a significant influence on the terminal operations at Heathrow. "
David Tooth – Managing Director, Gebler Tooth Architects