Improve your turnaround performance, increase handler efficiency and reduce operational costs.
AiQ's apron capacity planning knowledge improves aircraft turnaround and on-time performance of airlines, handlers and other stakeholders to keep flight schedules on time.
Our expert team analyse, model and optimise your apron operations. Working with the relevant individual stakeholders we resolve pinch-points, improve the turnaround process, and increase Ground Support Equipment (GSE) utilisation. Designed, planned and managed to be as efficient as possible and achieve high levels of efficiency and performance, improving the end to end process.
Airside Road Network Capacity and Simulation
Route Efficiency Planning
Airport Freight
Fleet Planning
Inter Terminal Operations (ITO) Px Coaching
Inter Terminal Operations Baggage
Passenger & Crew Coaching
Fuelling, Toilet Services & Potable Water
Ground Services Equipment (GSE) Fleet Planning & Parking
Empty & Full Can Storage (ECS & FCS)
ULD Flow management
In-hall & Apron Traffic Congestion
Vehicle Journey times
Tug Charging
Airline & Handler Resource Planning
Integrated Apron Planning
Manage demand imbalances
Increase resource utilisation
Reduce congestion and waiting times
Stakeholder consensus
Reduce operating costs
Guarantee long-term utilisation
Prevent unnecessary investment costs
Case Studies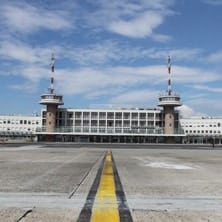 Operational Readiness Activation and Transition (ORAT)
Read more »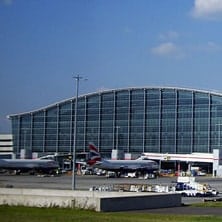 Programme management and process development of all terminals, modelling and finding solutions.
Read more »