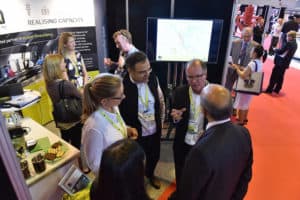 We've got a busy 2017 coming up, with lots of exciting new projects and attendance at various aviation industry events throughout the year.
Our team really enjoys our presence at these seminars, expos and conferences. They are a great opportunity to learn about new issues, technology or legislation affecting airports and the aviation industry worldwide. They also offer the prospect of connecting with new and old clients, peers, prospects and suppliers. It gives us the chance to explore the possibilities of our services and technology with others; whether it is the experience of our skilled team, or the groundbreaking TransvisionAiR™ software.
So, where will AiQ be over the first few months of 2017?
India's 11th Annual Conference on Airports in India, 30-31 January, New Delhi  Read More »