Optimise your processes and save costs by taking a deep dive into your recovering operation with our cost-effective, fast, and award-winning airport operational planning service.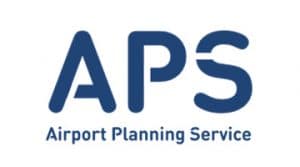 The COVID-19 pandemic has forced a new world for airports bringing unprecedented challenges and complexities to your entire operation and economics of your airport. A new world requires a new approach.
Our solution is to provide a better, cheaper, faster, scalable, and more flexible planning service than traditional in-house planning.
KEY PLANNING ACTIVITIES
You can reduce your headcount and staff costs by using AiQ, the operational and analytical airport experts, providing planning activities across the 14 key airport processes below.
1. Health Screening
2. Check-in
3. Departure Baggage
4. Boarding Gates
5. Emigration
6. Passenger Security
7. Departure Lounge
8. Immigration
9. Baggage Reclaim
10. Aircraft Stands
11. Aircraft Turnaround
12. GSE
13. ULD
14. Runway
Our flexible and fast service supports airport managers at all levels to make complex daily operational and strategic planning decisions created by ever-changing flight schedules and new health measures.
Free set-up & trial period
Simple Managed Service Agreement
Agreed Service levels including same-day turnaround service
Configured to your local regulatory needs
Calibrated to your airport & airline operating rules
Access to world-class planning knowledge
'Fixed' and 'on-demand' services
'Remote' or 'on-site' service
Regular Operational &/or Development team updates
Regular management & trend reporting
OUR TEAM AND PLANNING TOOLS
You will benefit from our dedicated world-class airport planners and simulation engineers who will rapidly react to your needs using our in-house modelling airport planning tools known as TransvisionAiR® including our new tool, Airport Recovery Tool ARTΔ
Leveraging our cost-effective airport planning service will help airports and stakeholders adjust to new operational norms faster and cheaper than using traditional in-house airport planning.
Our costs may surprise you. Our low overheads and minimal hierarchy allow us to pass cost savings onto our clients to help them recover through these challenging times.
Save money with an optimised operation
Optimises your headcount & staff costs
Provides accurate resource planning information
Assists with faster & better management decisions
Delivered by an award-winning team of industry experts
Remain compliant
Operational efficiency across the entire airport
Avoids software licensing costs
Flexible & scalable service offering
Fast service that responds to sudden business changes
Supports Stakeholder & Union negotiations
Remain compliant