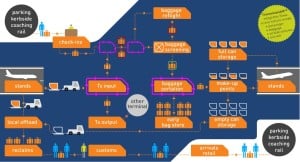 Do you know enough about how baggage moves through an airport? What you can do to make the process quicker and easier for airlines, passengers and ground support suppliers?
We have been working with airports worldwide to help them realise the efficiencies created by the introduction of an effective and modern Baggage Handling Process.
What is a Baggage Handling Process?