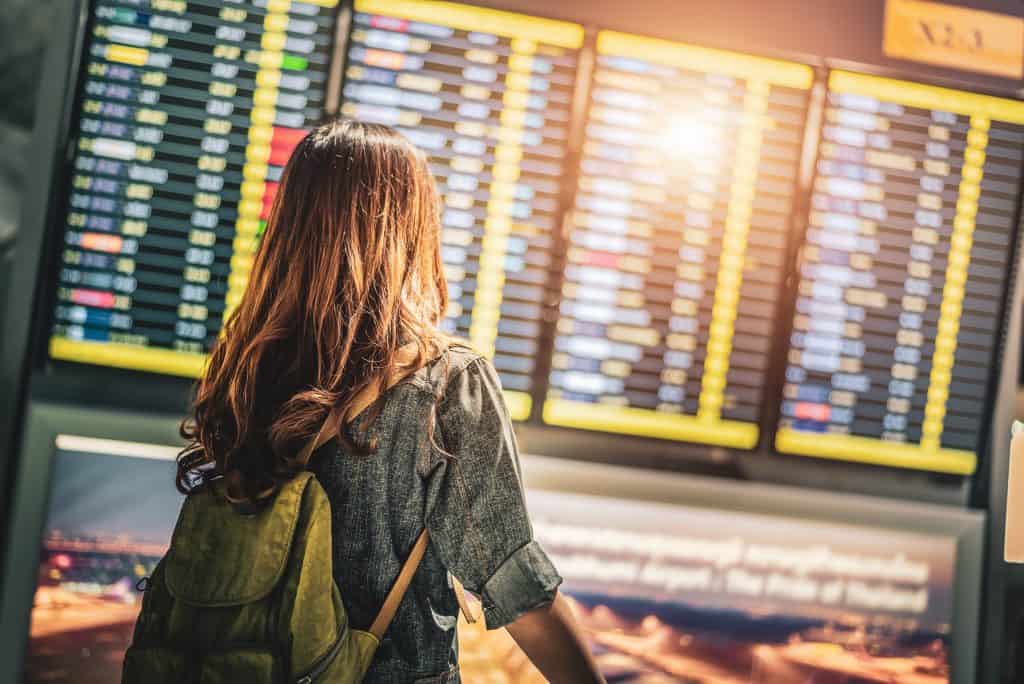 In our previous blog we identified that in 2024 Airport Capacity Planning will once again be an issue for Airport Operations for the first time since the COVID-19 lockdown in 2020. In 2024 passenger volumes are predicted to recover to 2019 levels.
While Demand Forecast Planning has not gone away in that period, indeed it has been a constant and very challenging process used to anticipate changing passenger/cargo volumes, it will come into sharp focus as airports once again work at their limits of capacity. It therefore seems timely for Airports to re-evaluate this fundamental process to check it is fit for purpose.
A Demand Forecast Plan is an iterative process taking into account information that is known and assumptions/models that have to be tested. Conducting a Demand Forecast Plan is therefore a chance to 'spring clean' the base data sets and to question the current understanding of the airport operation.
The Demand Forecast Plan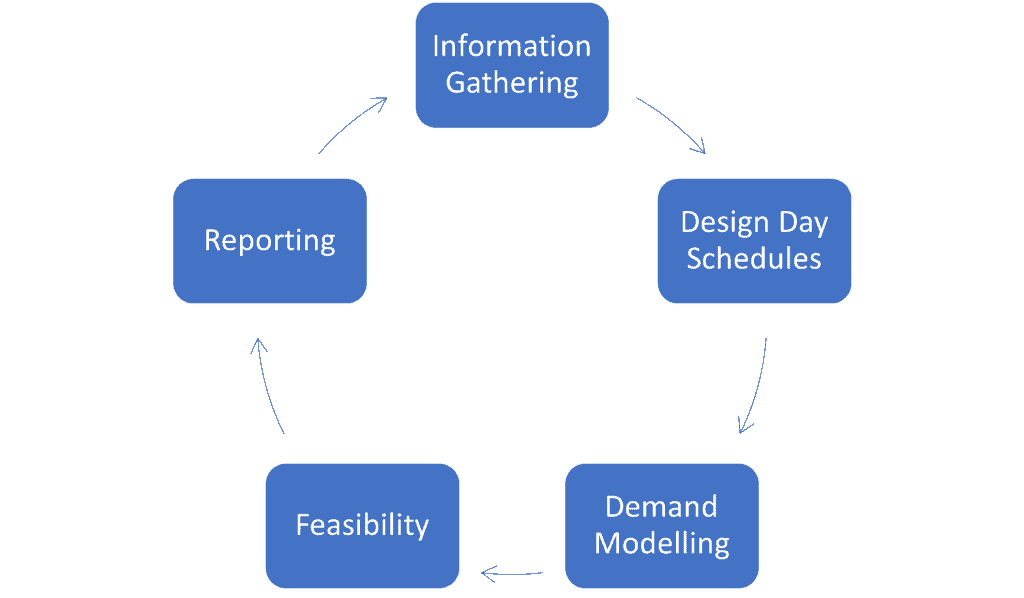 Normally the Demand Forecast Plan will lead to two avenues to address the capacity challenges:
New investment – large scale infrastructure or small incremental improvements or
Managed operational improvements
The business strategy and spending budget of the Airport clearly determines this and underpins the process.
Information Gathering
Information gathering will capture the current flight schedules for the period under review and will validate and document the current performance data of all the Airport processors:
Existing and proposed infrastructure
Processor types and quantities – automated or manual
Show up profiles and load factors
Resource rosters
Airline/Ground handler interface
Existing data for passengers and baggage
Where data does not exist or is suspect, workshops, interviews or surveys will be conducted to update the data sets and agree assumptions to be adopted.
Design Day Schedules
The assessment of demand is based on the current flight schedule plus the future market forecasts. From this, scenarios can be developed to compare the current schedule and future market need. Assumptions are agreed with stakeholders to model the projected Design Day Schedule. Further scenarios can be developed for different Airlines and their profiles and markets.
Demand Modelling
The Demand Modelling scenarios are at the heart of the Demand Forecast Plan and test the assumptions about the Airport capacity available.
Modelling databases are created for the schedule, process, processors, profiles, processing times and other assumptions. Unconstrained models are run for the agreed scenarios and modelling outputs created for the processors typically including:
Departures
Kerbside flow – train, bus, taxi and drop off
Public Departure Hall
Check-in allocation demand, flows and queues
Security flows and queues
Hold baggage collector line flows, hold baggage screening and make up allocation and demand
Departure Lounge population
Retail populations
Gates hold room allocations and flows
Stand allocation
Arrivals
Immigration flows and queues
Baggage reclaim allocation, demand and flows
Customs flows
Public Arrivals Hall population
Feasibility Study
Based on the outcome of the Demand Modelling this phase looks at options to satisfy the excess demand. This is the creative phase where 'what if' scenarios are developed further depending on the business case agreeing to new investment or managed improvement. The Feasibility Study includes:
Agreed optimisation strategies or
Agreed development options and their feasibility including Airport, Airline and GSE continuous improvement.
Reporting Output
Usually, a Demand Assessment study report with various types of report, graphs, layouts and simulation models and conclusions and recommendations.
Our award winning team of operational and analytical experts are dedicated to analysing, modelling and optimising every aspect of an airport. Specialising in airport demand and capacity planning, we are trusted to realise capacity and solve complex operational challenges.
For an independent oversight or using AiQ to provide original thought we are able to leverage our wide experience to the unique setting found in each airport.
For more information about how we can assist you with any of your challenges in 2024, contact us today.