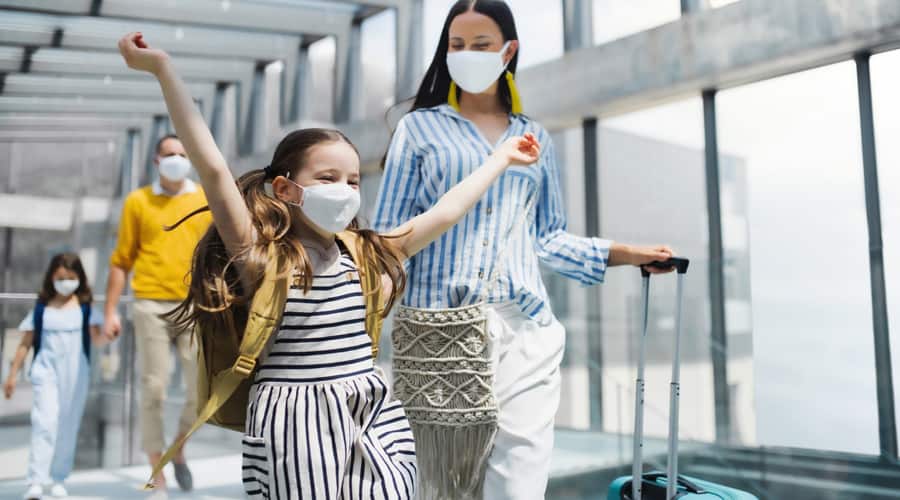 Welcome families back to your airport this half term with airport resources matching the expected demand for a positive passenger journey.
After lockdown and a complicated summer, the half term is the first opportunity for many families to have a trip abroad. With pre-departure tests scrapped, the traffic light system simplified and Covid tests for vaccinated passengers entering the UK a thing of the past, foreign travel is now far more practical for families. According to Thomas Cook, half term bookings jumped by 200% in September compared to August, after the government announcement. This positive news is a boost the airport industry needs to kick start a successful recovery, however, there is pressure on the airports to ensure the passenger experience is a positive one to encourage return flights.
Are you ready to scale up your airport operations and resources for this half term?
With our Airport Recovery Tool ARTΔ, covering 18 processes from kerbside to runway, you can make smart resourcing and equipment decisions quickly based on your daily or weekly forecast schedules to optimise your operations.
Key Airport Resources and Processes to Get Right for Families
Efficient Car Parking and Bus Transfer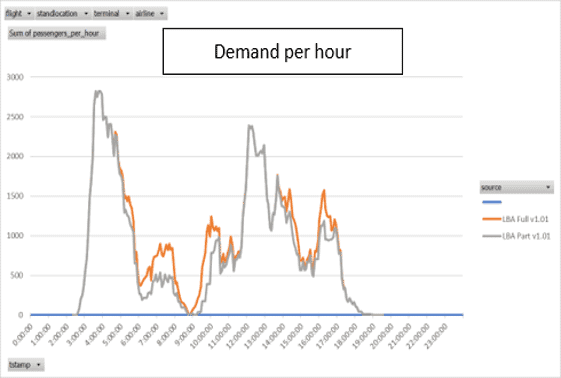 First impressions count. As the first process of the passenger journey, families need to park their car with ease and catch a bus from the car park to the terminal smoothly and without waiting too long. Does the car park capacity match the flight demand? Are there enough buses at the right times to the correct terminals? Has changing daily flight demand been understood fully by stakeholders?
Safe Usage and Availability of Trollies
Sanitising baggage trolleys affects availability and movement patterns. While being sanitised, trolleys need to be put off-service, therefore a detailed demand analysis will provide decision support for sanitisation planning.
Using our software, Airport Recovery Tool ARTΔ, our airport planners can predict the demand of trollies and PRM buggies. Check out our experience with modelling trolley movements at LHR
Unnecessary Queues at Check-In, Security and Gates
No one likes to wait unnecessarily long. Long queues and waiting times are considered one of the most annoying parts of the passenger travel experiences, especially for families. Poorly managed queues with a lack of resources at check-in, security and gates will impact passenger experience, safety and retail spend. Predicting queue lengths and waiting times will allow you to adjust your resources to the demand and potentially save on OPEX costs.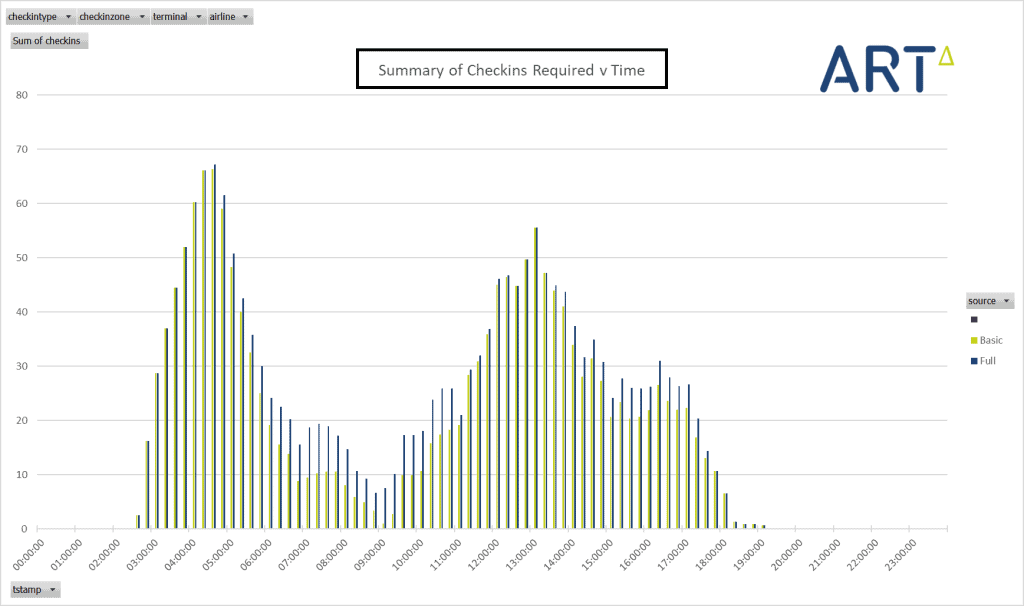 Enter your schedule forecast and within 5 mins, our Airport Recovery Tool, ARTΔ will show queue lengths, waiting times and passenger flow throughout the airport. This will highlight potential bottlenecks and pinch points to adjust and re-organise your resources accordingly.
Easy Bag Drop
It's a light relief when your bags are all checked in, allowing more hands to keep hold of the children. Optimise your baggage handling resources by using a data-driven approach to provide on-time service for your passengers as well as managing your OPEX. With the added COVID security and health measures at the border force, the passenger journey is currently more complex. The baggage process is within the airport's control. Ensure your resources are aligned with the demand to ensure this step is easy hassle-free for the families.
Quick Meaningful Data for Operational Agility
ARTΔ is a simple but powerful schedule-driven modelling tool specifying the resources and equipment you need according to your demand.  Once you have agreed your principles and assumptions with the relevant departments and selected what information you need to know, the tool does the rest determining your requirements throughout the whole airport within 5 minutes!
Reports are in simple excel format, rapidly generated for quick distribution to the appropriate departments. Now is not the time for complex discrete simulation modelling, you need quick accurate data to adjust your daily operation to demand changes whilst optimising OPEX costs.
Remain resilient and agile for your successful recovery, book your demo here